Golden State British Brass Band Photo Album
---
Click on the small images to view a larger version.
Nixon Christmas Festival - 2018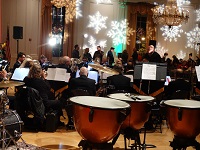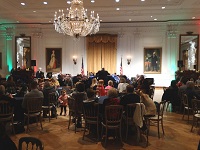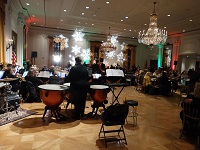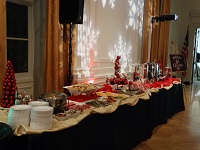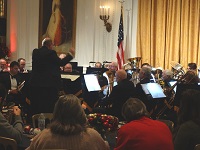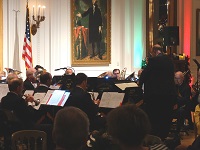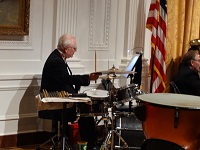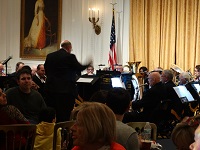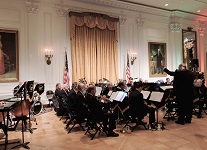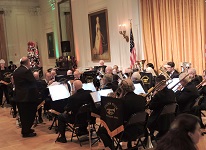 Band Section Photos - 2017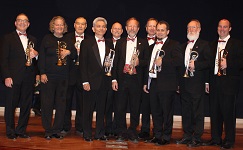 Cornets
Back, L-R: Robert Fellers, Thomas Laffey, Christopher Northrup,
Front, L-R: Joseph Gallagher, Rae Boeving, William Lopez, Richard Birkemeier, Steve Clements, Peter Forney, Steven Einhorn,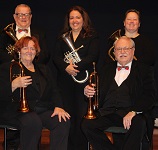 Flugelhorns and Tenor Horns
Back, L-R: LLoyd Glick, Miyoshi Feliciano, Liz Royce
Front, L-R: Jane Carter, Donald Harrell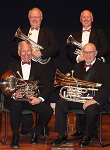 Euphoniums and Baritones (Yes, they are different.)
Back, L-R: Kenneth Barry, Robert Mosso
Front, L-R: Gordon Mehus, Norman Taylor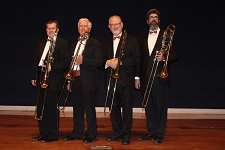 Trombones
L-R: Brian Schrader, Ed Craig, Roger Northrop, Jeff Price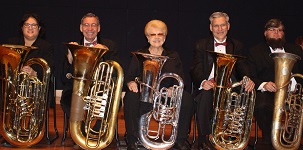 Tubas ("Basses" for the pedants)
L-R: Zelne Zamora, Jorge Garcia, Linda Taylor, Ray Trujillo, Nick St Clair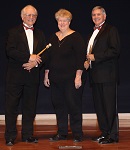 Percussion
L-R: Ken Sterling, Elaine Vanek, Jim Thompson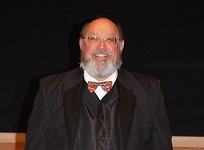 Conductor
Jack Hollander
---
Scrapbook
Disneyland, February 9, 2013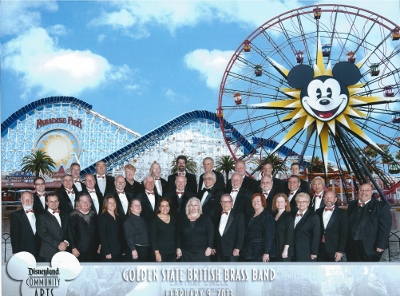 Disneyland, Janury 17, 2010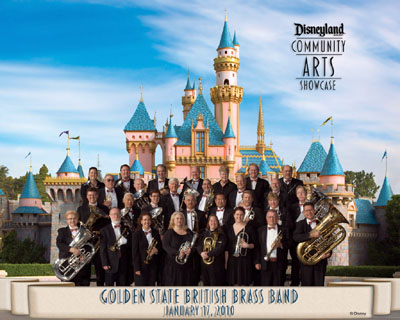 Section photos from 2010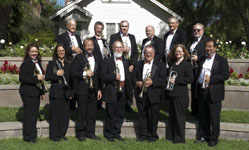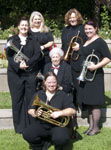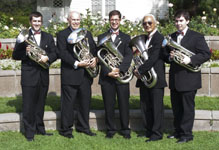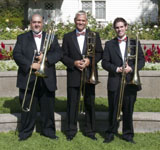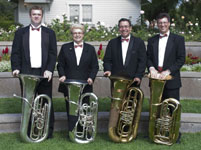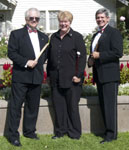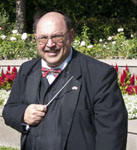 Disneyland, Janury 25, 2009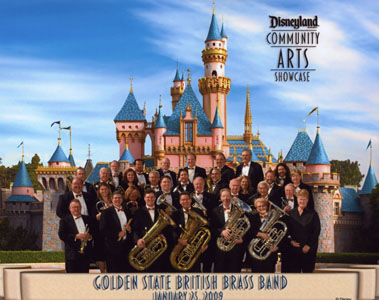 Disneyland, February 10, 2008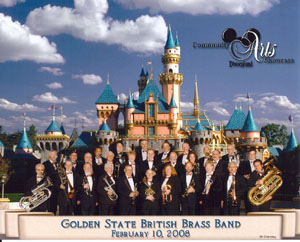 The band performing at the Richard Nixon Library and Birthplace in Yorba Linda, California on April 29, 2007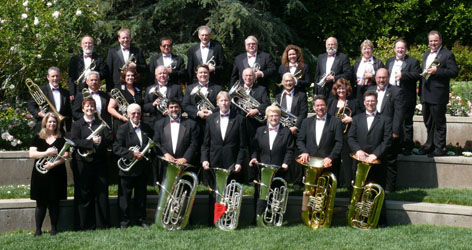 Click on the photo for a large (169 kB) version; click here for a colossal (1.2 MB) one.
Section photos from 2007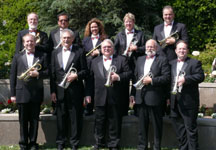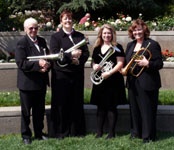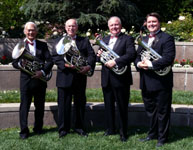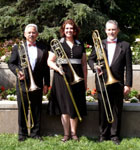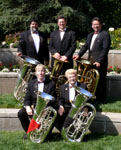 Section photos from 2005





The band performing at the Southern California School Band and Orchestra Associaton's Fall Conference in Garden Grove, California on September 10, 2005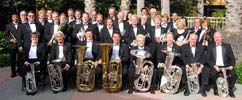 The photo of the full band above is also available in large (189kB) and colossal (428kB) versions.



Some photos of the band performing at the Wine Country Community Band Festival in Temecula - May 15, 2005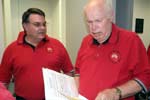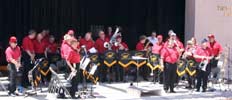 Some photos of the band performing at Disneyland - February 5, 2005





Some photos of the band performing at the Rose Tree Cottage in Pasadena - December 21, 2002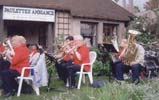 Some photos of the band performing at the CMEA convention in Sacramento - March 28, 1998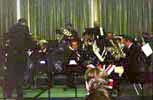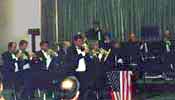 The band in rehearsal - September 1997


Photos from our performance at Memorial Park in Sierra Madre - August 17, 1997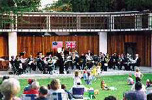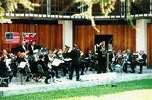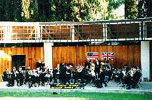 ---


Back to GSBBB homepage
Last updated June 23, 2013